Nutritionist in Richardson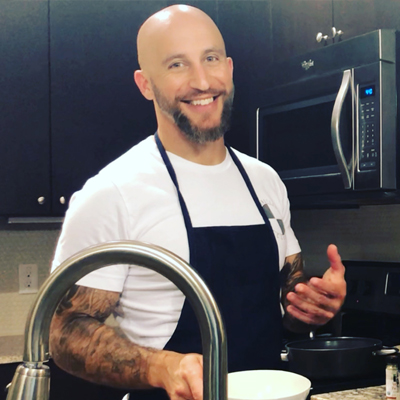 Are you looking for an experienced Nutritionist Dallas?? What about a Dietician Dallas??
With so much information out there it's hard to know where to turn to for help.. That's where we come in.
We all know that diet plays a crucial role in our body's overall health & wellness, but finding the right diet for you can be the challenge. Not only is Dr. Pearlman a Gonstead Chiropractor, but he also has a Bachelor's Degree in Exercise Science.
Before bringing a new age of chiropractic care in Richardson, he was a CrossFit athlete and studied nutrition extensively. His main nutrition focuses are in sustainable plant-based diets and a carnivore-ketogenic lifestyle. Dr. Pearlman has spent his life learning the ways to live and help his patients live a healthy life in all aspects.
A good place to start is learning what type of diet is going to work for your body and lifestyle. Factors that play into this can be anything from food allergies, to your body's metabolism rate. Our team will help identify these factors and help you get on the right track. Whether this starts with a keto kick start, or intermittent fasting - we are here to make sure you can live a healthy, sustainable life.
GI Distress can trigger inflammation in the body, otherwise known as a "toxic load". Now think about what type of distress a recent injury or even physical stress could add to the body. Nerve activation in your neck & back are responsible for the regulation of the parasympathetic (rest and digest) mechanisms of the digestive process. Often these nerves can have chronic inflammation or mechanical stress from an old injury or even a reaction to medications that cause them to have dysfunction. This is where a Chiropractor Richardson TX/Nutritionist Dallas comes in. We can help intervene and systematically diagnose the problem, potentially in the spine to help better facilitate the involved organ muscle or gland. This will give the digestive system the best chance at optimal healing and its greatest chance to function without stress. Way to go Dietician Dallas, right?!
Have we helped you see the bigger picture yet? Schedule an appointment today or give us a call at 972-685-0422 so we can guide you and give you the insight you have been searching for to reduce flare ups caused by incorrect diet choices. We are here to be honest with you and help lead you to the healthy/sustainable lifestyle we are all searching for to get results that last.
OFFICE HOURS
---
Monday
10:00am - 1:00pm
3:00pm - 7:00pm
---
Tuesday
10:00am - 1:00pm
3:00pm - 7:00pm
---
Wednesday
10:00am - 1:00pm
3:00pm - 7:00pm
---
Thursday
10:00am - 1:00pm
3:00pm - 7:00pm
---
Friday
By Appointment Only
---
Saturday
By Appointment Only
---
Please call to establish or request an appointment online. Walk-in appointments can be accommodated but have longer waiting times.